Hello everyone!
As I promised, September is going to be pretty busy at all of my stores.
Today I am here to announce a brand new category opening at Ahhh Scrap! store.
We are introducing a category called
MIX 'N MATCH
and it's basically a category created with the same color combo while the designers are free to contribute in any way they like. They can create as many or few products as they like and you are able to take a pick at whichever products you want. It's like creating your personalized collaboration kit.
These mini kits will be introduced each month at $1 each for the first week and $2 for the following week. After that they will be priced at their regular price.
Here is my mini kit made with the September color combo.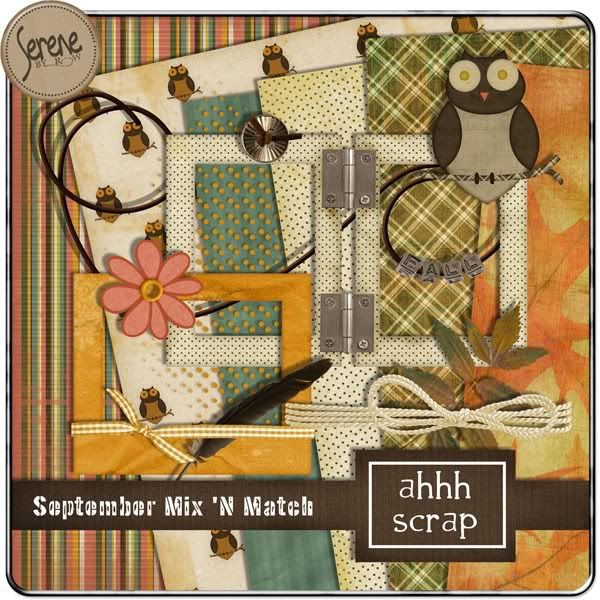 You can find the rest of the mini kits here, at the
AHHH SCRAP!
store.
As I have said at the beginning, I have many other announcements to make in the next couple of days, so be sure to stop by for many free goodies and my new releases.