OK, I know I promised this album a few days ago, but yet again, I'm falling behind on everything.
My little baby boy started having severe separation anxiety recently and it gets really ridiculous sometimes trying to get anything done. If he had it his way I would pretty much just hold him all. the. time. Sigh. Besides that he figured that things happen faster when he shrieks bloody murder every time he thinks he should be carried somewhere or given something. I am seriously considering asking for one of those industrial ear muffs for Christmas...
Anyway...
Here is the promised QP album:
:::INSPIRATION LANE:::
:::ACOT:::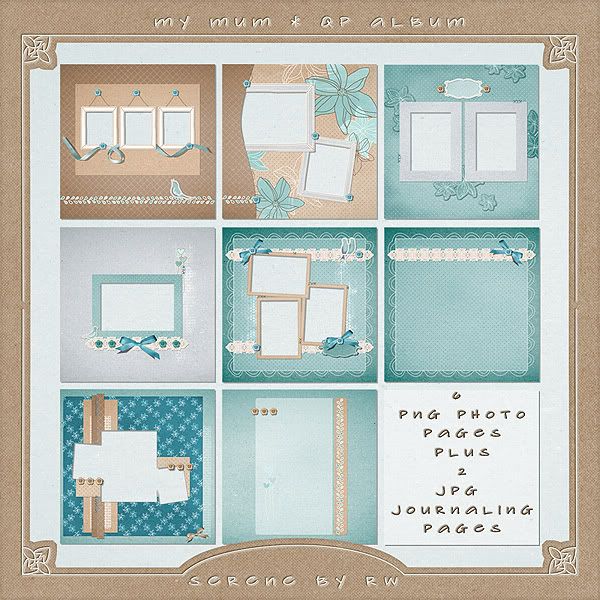 Previews of the pages:

And I set up a couple of coupons for you at the IL store for 50% off for the first 5 customers.
If you'd like the kit
My Mum
, use coupon mumblog1
and if you'd like the
My Mum QP Album
, use the coupon mumQPblog1
And finally, have a lookie at my newest kit in making. It should be here the next week:




.