My baby is now one year old.
I feel a little sad about it because he's now officially done being an infant. :-( With all the sleepless nights and spit up on my clothes, that's still such a precious time to me. I have to say I feel like it's been a great year, full of good changes. I love the relationship my children have. I like the energy among my family. I am very happy. I think I am going to remember this year as one of the happiest years of my life.
I have been working on some photos of the kids from the last few months, since I am sick and tired of listening to myself say that I'll be sending out the pics and then just not finding the time to do it. So I finally made myself sit down and at least make a dent in the sorting and retouching.
I have to say that I love retouching my photos, I think I should make my living doing that. :-)

Soo, here are a few photos of the kiddos that I have sorted so far:
And as I promised I'd like to introduce all the little things I've been working on lately:
Here is a brand new set of CU ribbons:

You can find these at both
IL
and
ACOT
And the newest PU kit is called True Love:
I have created it both in a colorful version and a desaturated one in case you're after some muted colors or neutrals. I have also created an element pack with some tags and rub-ons for your convenience.
IL
or
ACOT
IL
or
ACOT
IL
or
ACOT
Here is also a coupon you can use on any of these and get them 50% off at the Inspiration Lane:
blog50true
(will work for the first 5 customers)
And here are some LOs I've created with both kits: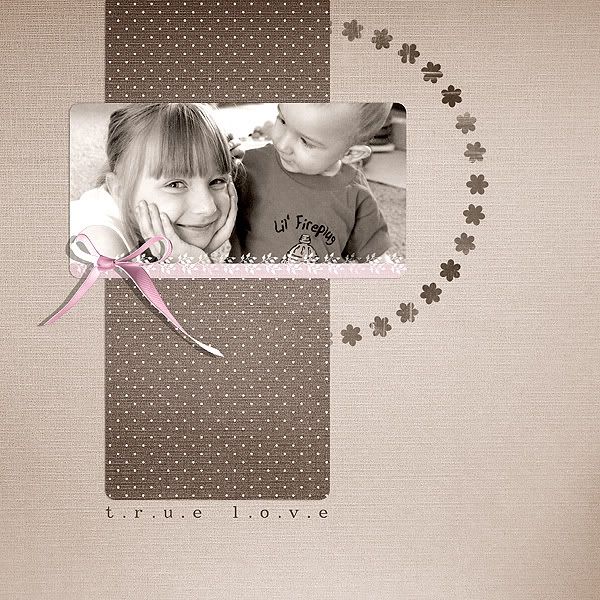 This one is actually a freebie quick page created for you to sample. I have recolored some of the elements and the background...just for fun. :-)

You can download the sampler
HERE
or by clicking on the image.