Hey girls!
The hunting/shopping season is upon us here in WI. :) I hate to say I have yet to start my shopping. But I am making my list and checking it twice.. :)
I have our Christmas pictures scheduled for tomorrow (well later on today really) and both kids are feeling under the weather. My son even has a pink eye for the last 2 days. He is up again, not able to breathe through his nose and waking up constantly. Oh well, we keep each other company as I type with my free hand....
So, here is the latest scoop:
I have prepared several sets of Christmas cards for you. There are various sizes in each pack for different printing options. I think I will be using
Winkflash
this year as they print 5x7" photos for .25 plus a very modest shipping charge.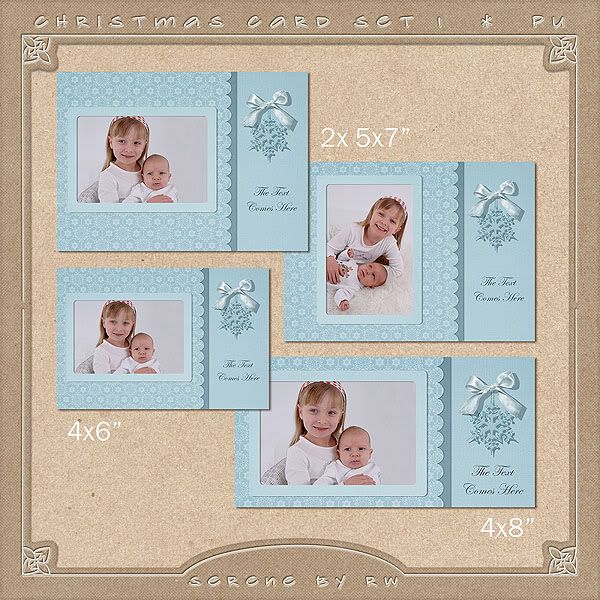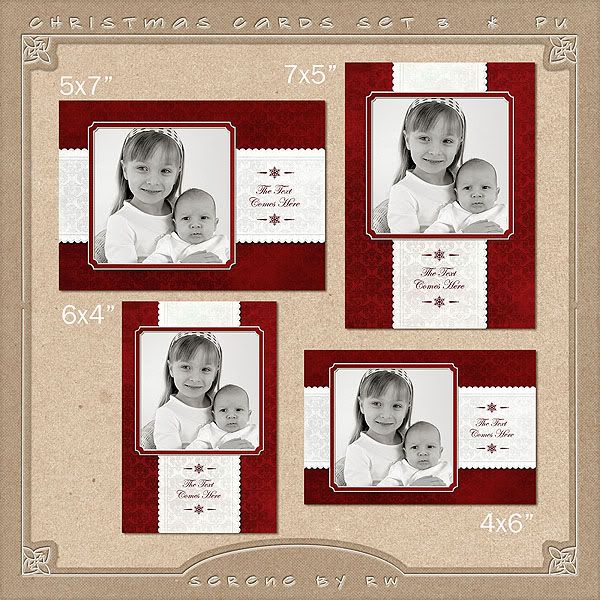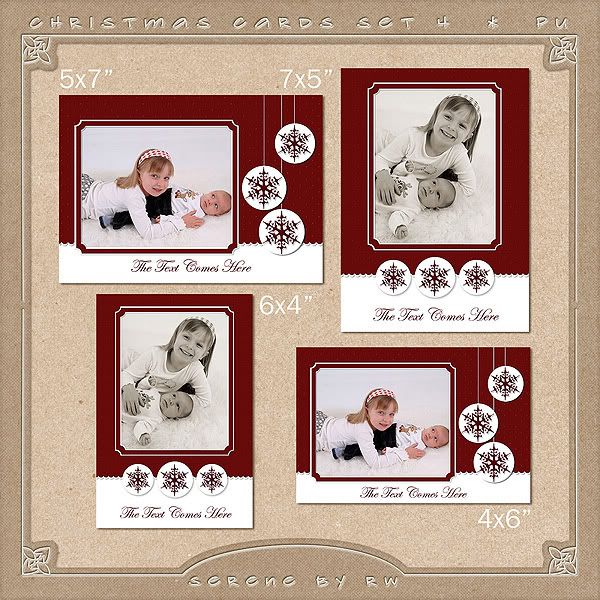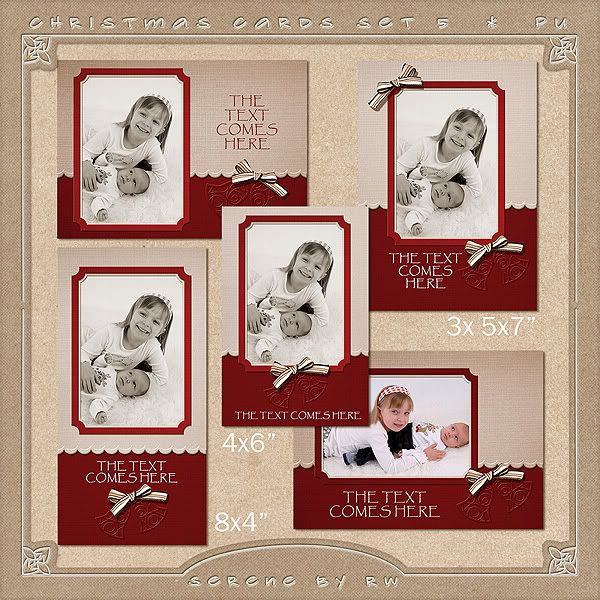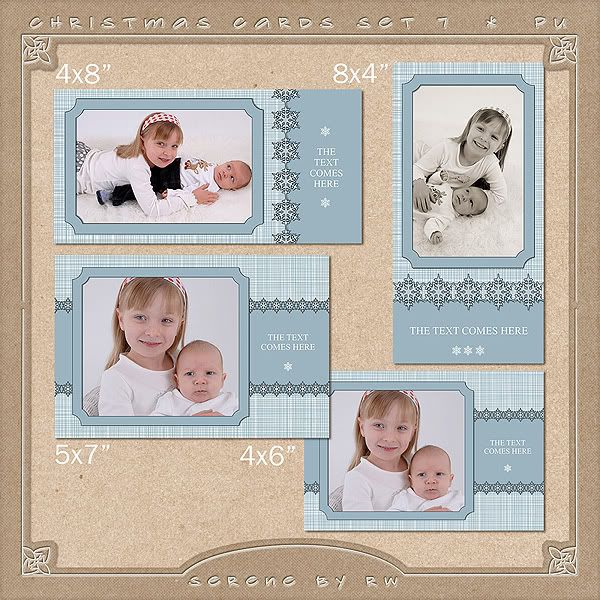 Before I go, here is a quick peek at my newest kit:
Stay tuned.