Hello girls.
Thanks to all of you who left me Birthday wishes here and on Facebook. Thanks so much for taking your time to wish me well. :-)
The past week has been busy for me, since we had a lot going on with our friends and family.
My DD also started a new ballet class. She has been nagging us for the past year to sign her up. She either wants to be a ballet dancer or a figure skater, so while we are waiting for her to decide, we do both, lol. Her back-up plan is a scientist, in case all the twirling doesn't go well...
My DS is growing so fast, he is now 5 months old and absolutely adorable. I have scrapped this LO with his photos from the last week for the Pretty Scrappy Speed Scrap this weekend:
(I used my kit Little Boy's Dream and
the papers from my kit soon to be released named Oh Baby.)

And here is a little about my newest releases:
I have a new collection of Chrome CU elements out and I will be adding to it in a few days. I just can't stop making metal elements, lol. I love the look of metal in the home interior and also on the scrapbooking pages. So I am super excited to use them for my own pages. I have already used some in my LOs and my latest kit, which will be released this week.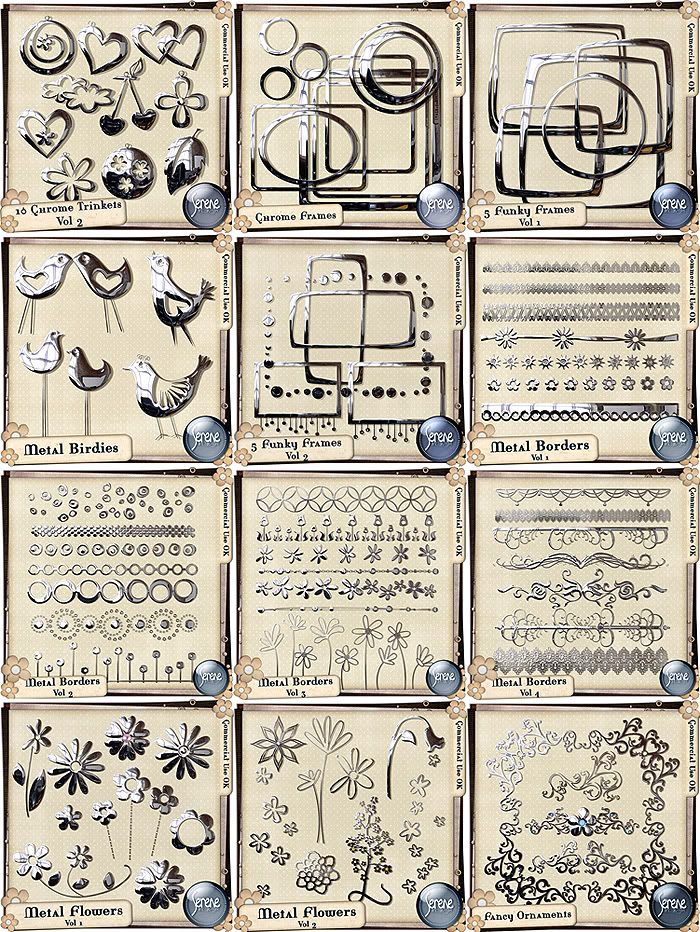 I also have been procrastinating in posting about my latest PU kit,
Once Upon A Time
. It's just another little doodled girly kit, but I hope you'll like it. I am attaching the preview of the kit and some LOs done with it.
3 LOs made by me, last one also using one of my Funky Metal Frames)